DOMESTIC AND COMMERCIAL SECURITY SYSTEMS IN EXETER
The key to your future peace of mind
At Guardian Security, we supply and install reliable and high quality locks for individuals and businesses across the area. Whether you require a single front door lock for your home or you are looking for ways to improve the security of your business in Devon, our team of experienced and fully qualified locksmiths are on hand to help.
Serving Exeter and the surrounding area, our team is equipped with all of the necessary knowledge and skills to meet the needs of both domestic and commercial customers. Our reputation in the industry is excellent and we are proud to be the go-to company for many clients in the area. To discuss your requirements or for expert locksmith advice, get in touch with us today.
IMPROVE THE SECURITY OF YOUR HOME OR BUSINESS IN EXETER
At Guardian Security, we offer bespoke security solutions specially tailored to meet your individual requirements. Whether you are a home or business owner, we understand the importance of adequate security systems that protect your property. If you are looking to improve the security of your home or business, simply get in touch with one of our consultants today to discuss your needs and learn more about our security services.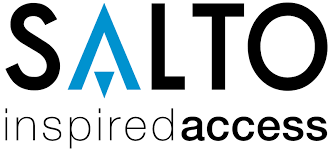 Simple to install and able to manage access and security with the bare minimum of wiring, the SALTO Access Control system provides effective security, along with a capacity to capture real-time intelligence, so you have greater control when it comes to who has access to your premises. As certified SALTO dealers, our team can put your new system in place quickly and efficiently, giving you the peace of mind that comes with knowing you property is secure.
PROVIDING PROFESSIONAL SECURITY SOLUTIONS THROUGHOUT EXETER
Guardian Security possess over 20 years of experience in the design, installation and maintenance of security systems. Our skilled security consultants are capable of advising you on any security matter – whether for your home or your business – and applying that knowledge so that your property is protected.
Call us today to discuss your security requirements with a member of our team. We will be happy to arrange a site survey of your premises to better understand your needs before providing you with a detailed proposal on how we can improve the security of your property.
Commercial Security Systems Exeter
Appropriate commercial security arrangements are vital to protecting your property, employees and your customers. We utilise the latest technology in access control to ensure that access to restricted areas is only granted to authorised personnel, and we can also install CCTV systems to provide better security coverage of your business premises.
Domestic Security Systems Exeter
The security of your home or business should always be a priority. At Guardian Security, we have a range of security systems designed to enhance the safety of your building. Whether you need an advanced burglar alarm system that will detect the presence of an intruder and alert the authorities, or if you require high security window or door locks, the experienced team at Guardian Security can help. In addition to specialising in quality security solutions, we also carry out installations of home CCTV, providing you with the ability to monitor your home both remotely and when present.
FULLY TRAINED AND QUALIFIED IN EXETER
Our Dip GAI and RAI team is experienced, trained and qualified in creating custom security systems and solutions for private and public sector clients. Boasting expertise in design, installation, training and maintenance, we guarantee a high quality service in order to meet your security requirements. We provide advanced technology, innovative methods and secure solutions to help keep you safe.
Prompt and efficient response

Secure car key duplication

High standard of service guaranteed
PROVIDING A BROAD RANGE OF RELIABLE SECURITY SERVICES
Because we truly care about maximising security for our clients, we do much more than just supply and install some of the most advanced business and home CCTV and burglar alarm systems available. We can make sure your systems are monitored around the clock. We can also maintain your security enhancements on a routine basis, ensuring they remain fully functional for as long as possible. Best of all, we operate 24-hour security services, ensuring help is never far away when you need it.
Included in our team of specialists are fully qualified locksmiths that can reach your property within minutes of receiving your call, whether it's to replace a lock following a break-in or to unlock the door when you've forgotten the keys. The next time you require a security service that's always on hand to provide assistance when you need it, look no further than Guardian Security.
Do you want to maximise the security of your home or business? If so, then now might be the time to consider installing some new security enhancements.
Now that your systems and equipment are installed, let's ensure your entire team are trained on how to use it. We provide a range of security training services
Our maintenance engineers are at the heart of what we do, providing domestic, commercial and industrial clients with reliable maintenance services and ongoing support.
CHAT WITH SOME OF EXETER'S LEADING SECURITY SPECIALISTS
Our team is comprised of highly experienced security specialists who genuinely enjoy the work they do for our customers across the South West and who are always keen to help in any way that they can. Whether you have a specific question about our range of security systems or you would like to talk to somebody about potential weaknesses in your property's existing defences, don't hesitate to contact one of our consultants. Whatever your reason for calling, we guarantee you will receive a warm, friendly reception and accurate, professional advice on what you should do to protect your assets.
From simple domestic security systems to advanced commercial systems designed to protect many buildings and open areas, Guardian Security can provide you with honest and impartial advice so that you have what you need to make an informed decision.
"Had a very worn key. Was expecting to have to pay dealership top dollar for new chipped key. Guy in shop was able to determine what original must have been like. Got 2 keys, one chipped, one without, for half the price I was expecting to pay for one from dealership. Highly recommended "
Fill in the form below and we'll get back to you as soon as possible.